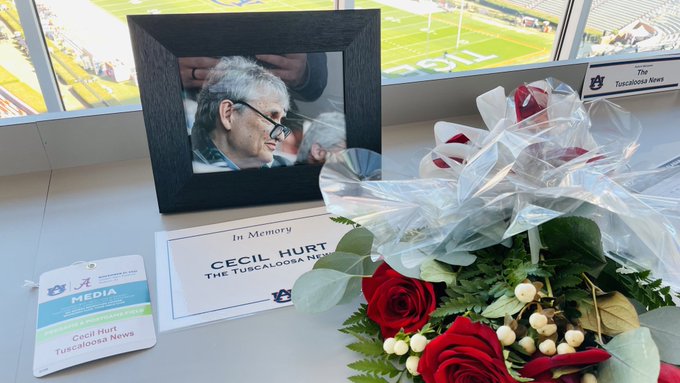 Today, in a moment of pique during the game, I may say something bad about Auburn, but I won't mean it. The flowers and picture of Cecil Hurt in the press box was a nice gesture. Alabama fans appreciate it.
I never met Hurt, but I was behind him in line to give condolences to the mother of a friend who died far too early. The deceased suffered from a cancer that came and went over the course of ten years giving cruel hope now and then though we all knew the end was assured. I didn't know what to say to his mom. Hurt did.
He was brief, kind, and assuring. I hope there is someone of his caliber at his funeral to give proper condolences.
I thought about that moment often when I read his work. On the page he was droll and cutting. The man I saw was gracious. He'll be missed.
Godspeed.