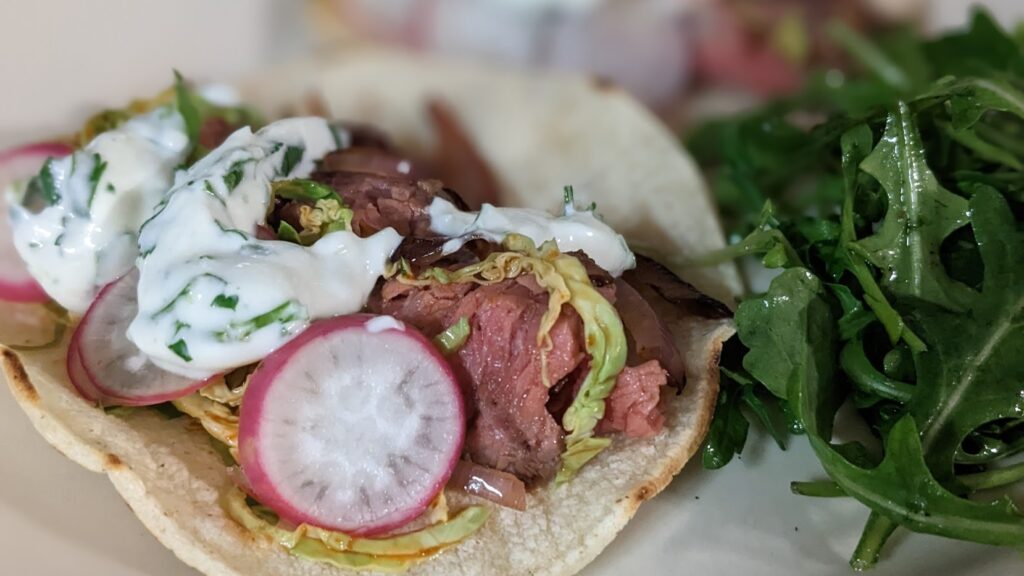 [This entry is cross posted at ordinary-times.com]
This recipe came about because my brother-in-law has a wandering eye. He developed an interest in cooking and started watching shows and flipping through cookbooks. He gets a channel called Tastemade that I don't get. Cable, Satellite, and fitty-leven different internet tv services have made every house like a hotel room where you have to figure out what channel number channel thirteen is on and "Hey. They got Jeopardy at four-thirty here." Pati Jinich's Pati's Mexican Table airs on Tastemade and I think he likes her. "Likes" likes. He gave me her cookbook, Treasures of the Mexican Table, for Christmas and though I haven't seen the show yet I will agree that she looks cute in the picture on the cover.
I can't credit Jinich with this recipe because I haven't had time to do a dive into the book yet. I've read the introduction and flipped through looking at pictures and saying things like "Ooh. Pollo a la naranja y chile verde," (translates as "Kuku wa machungwa na chili ya kijani) out loud to my wife but I can see that I need a trip to the Mexican market before trying any of the dishes. We're decently stocked for Latin cooking but it looks like Pati's asking more of my larder than it's prepared to give right now. I have all the basics for Italian, French, and some regional Mexican cuisines, but she wants me to have a variety of dried chilis that aren't from Calabria among other things. The book sparked an immediate craving for authentic looking tacos.
Continue reading